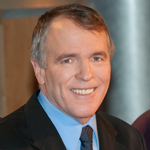 Lt. Dan Marcou retired from the La Crosse Wisconsin Police Department after 33 years as a police officer. He is a highly decorated police lieutenant and SWAT Commander receiving 15 Departmental Citations, three Chief's Superior Achievement Awards, Police Officer of the Year, SWAT Officer of the Year, the Distinguished Service Medal and Domestic Abuse Law Enforcement Officer of the year.
"Lt. Dan" has achieved national recognition as a trainer for his innovations in Crowd Control, Defensive Tactics, Live Interactive Firearms Training, and his Five Phases of the Active Shooter. He has trained nationally and internationally in Defensive Tactics, Firearms, SWAT, Ethics, Supervisory Excellence and many other topics. His novels "The Calling, The Making of a Veteran Cop," followed by "SWAT, Blue Knights in Black Armor," as well as "Nobody's Heroes," a trilogy were highly acclaimed and well received. He followed them up with, "The Destiny of Heroes."
Lt. Dan's book "Law Dogs: Great Cops in History" is scheduled for release by Thunder Bay Press around August of 2015. It is a non-fiction book, which tells the stories of the best cops you never heard of as well as some that you have.
Lt. Dan is still an active law enforcement trainer and is a featured columnist at policeone.com, the largest on-line law enforcement magazine in the nation.