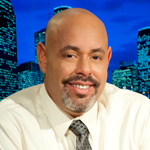 Jorge L. De Leon was born on May 8, 1973 in San Juan Puerto Rico and graduated in 1991 from Lincoln Military Academy as a Cadet Major (C/MAJ) in the JROTC, after which he joined the Puerto Rico Police Department and worked for eight years, the last three of which were in the Specialist, Research & Training (S.R.T) group. In Dec of 2000, De Leon joined the U.S. Army with his first duty stationed in the 82nd Airborne Division deploying to Kosovo, Macedonia and Bosnia. In 2003, he was sent to Korea attached to the 506 Infantry Division where he spent one year. In 2004, De Leon re-enlisted to the 25 Infantry Division in Hawaii where his unit got deployed to Afghanistan on May 12, 2004. While in a patrol he struck an I.E.D. with his Humvee that cost him his right leg above the knee.
After 9 months of surgeries and therapy he was sent back to his unit in Hawaii. In 2005, he participated in the L.A. Marathon and completed it in 3 hours and 4 minutes as a wounded soldier. In 2006, De Leon retired from the military and began trying to be an inspiration to other disabled people, continuing to do sky diving jumps and other various feats. In 2009 he became the first amputee to do Cage fighting (MMA) with a prosthetic devise and in 2011, he reached his dreams of becoming a CHL/NRA certified instructor and Range Safety Officer.
Today De Leon works as the Assistant Vice President for The Coalition to Salute America's Heroes, a non-profit organization that provides financial assistance to the wounded troops and families from the War on Terror. He also started his own company, Shooter's Defense, in which he teaches civilians how to protect themselves as well as their property according to the laws in Texas and based on his experience as a police officer and infantryman. De Leon is certified in CHL, NRA basic in Pistol, Rifle and Shotgun, Range Safety Officer and Personal Protection Inside the Home.